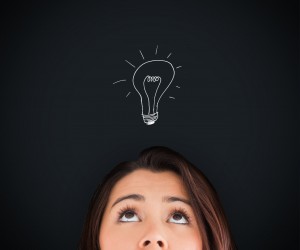 Każdy miewa w swoim życiu tak zwane momenty olśnienia. Czasami jest to religijne nawrócenie, czasami zrozumienie jakiejś ponadczasowej prawdy filozoficznej lub chociażby rachunku różniczkowego i całkowego (mówię "chociażby", jakbym sam go rozumiał, a prawdą to… jest.. nie do końca…).
Jednym z moich takich momentów był ten, gdy zrozumiałem, co dokładnie znaczą słowa Jezusa o "wytrwaniu do końca".
Są to dość popularne słowa, dyskutują o nich często teologowie i nie tylko. Rozmowy te toczą się na ogół w kontekście zbawienia, czyli – jak rozumie je niemal całe chrześcijaństwo – uniknięcia kary piekielnej i rozkoszowanie się wiecznością w Raju.
Większość chrześcijan zgadza sie co do faktu, że kiedy ktoś zostaje chrześcijanem – uwierzy w Jezusa, ewentualnie da się ochrzcić – jest zbawiony. Co jednak dalej? Jeżeli pod pojęciem "zbawienia" rozumiemy pozytywnie rozpatrzony wyrok dotyczący naszego losu po śmierci (bo są i inne sposoby jego rozumienia), istnieją trzy podstawowe opcje:
Zbawienie jest nieutracalne – choćby nie wiem co taki chrześcijanin robił, i tak po śmierci będzie zbawiony
Zbawienie jest uwarunkowane wiarą – jeśli chrześcijanin przestanie wierzyć, nie będzie już zbawiony.
Zbawienie jest uwarunkowane uczynkami (lub wiarą i uczynkami) – jeśli ktoś będzie świadomie trwał w grzechu, zbawienie również utraci.
Argumentem ku punktowi 3, a często i punktowi 2, są właśnie omawiane słowa Jezusa – kto wytrwa do końca, będzie zbawiony.
Zobaczmy, jak to wygląda w Biblii.
Wyrażenie to występuje w niej trzykrotnie, dwa razy w Ewangelii Mateusza, i raz w Ewangelii Marka. Zacytuję:
 Będziecie w nienawiści u wszystkich z powodu mego imienia. Lecz kto wytrwa do końca, ten będzie zbawiony. (Mt 10:22)

Lecz kto wytrwa do końca, ten będzie zbawiony. (Mt 24:13)

I będziecie w nienawiści u wszystkich z powodu mojego imienia. Lecz kto wytrwa do końca, ten będzie zbawiony. (Mk 13:13)
Sprawdziłem w Grece – oszczędzę szczegółów – we wszystkich trzech miejscach są użyte identyczne słowa, także teoria zmowy tłumaczy odpada – wszystkie te miejsca mówią naprawdę to samo.
Przeanalizowałem też użycie w Biblii pozostałych występująych tu wyrazów, i też niczego niezywkłego nie odkryłem. "Wytrwać" ma podobne znaczenie do języka polskiego. Czasem tłumaczone jest jako "znosić", "wytrzymać", a są to niemal synonimy. Jedyne dodatkowe informacje możemy zatem otrzymać studiując kontekst.
We wszystkich wymienionych trzech miejscach w Ewangeliach, kontekst jest bardzo podobny. Spójrzmy do pierwszego z nich, z 10 rozdziału Ewangelii Mateusza. Na początku tego rozdziału Jezus przywołuje do siebie 12 apostołów, daje im moc do uzdrawiania i usuwania złych duchów i poleca iść wyłącznie do miast zamieszkałych przez Izraelczyków.
Wtedy przywołał do siebie dwunastu swoich uczniów i udzielił im władzy nad duchami nieczystymi, aby je wypędzali i leczyli wszystkie choroby i wszelkie słabości. (…) Tych to Dwunastu wysłał Jezus, dając im następujące wskazania: Nie idźcie do pogan i nie wstępujcie do żadnego miasta samarytańskiego! Idźcie raczej do owiec, które poginęły z domu Izraela.(Mt 10:1.5-6)
Wydawałoby się, iż misja to bardzo ekscytująca, wszak apostołowie otrzymują ponadnaturalne zdolności! Niestety, jest jeden problem.
Prześladowania.
Począwszy od wersetu 14, Jezus zapowiada: odrzucenie, niesłuszne oskarżenia i procesy sądowe, bicie, a nawet śmierć. I między jednym a drugim ostrzeżeniem Jezus mówi: "kto wytrwa do końca, będzie zbawiony". Zaraz potem dodaje "Gdy was prześladować będą w tym mieście, uciekajcie do innego" (w. 23a). Gdzież można tu się dopatrywać życia wiecznego? Czy Jezus mówi uczniom "kto się da zabić zbyt wcześnie, pójdzie do nieba, ale komu się uda uciec do innego miasta, pójdzie do nieba"?? W tym kontekście tylko takie tłumaczenie może być spójnie logiczne, jeżeli ktoś się chce upierać, że zbawienie ma cokolwiek wspólnego z życiem wiecznym.
Czego zatem dotyczyć może ratunek/zbawienie, o którym mówi Jezus? Otóż na początku roku 70 armia Tytusa dokonała oblężenia Jerozolimy, by po siedmiu miesiącach morderczego oblężenia miasto te zdobyć, zrównać z ziemią, niszcząc między innymi Świątynię, i mordując ogromną ilość mieszkańców (według różnych relacji ich liczba wynosiła od kilkudziesięciu tysięcy do ponad miliona). Wielu historyków, opierając się na relacjach Józefa Flawiusza, wierzą, że podczas tej masakry wśród ofiar nie było chrześcijan, gdyż wzięli oni sobie mocno do serca przestrogi Jezusa.
Pierwszy raz słyszysz takie wyjaśnienie? Wydaje się nieprawdopodobne? Myślę, że zmienisz zdanie, gdy porównasz 10. rozdział Mateusza z 21. rozdziałem Łukasza.
Miejcie się na baczności przed ludźmi! Będą was wydawać sądom i w swych synagogach będą was biczować. (…) Kiedy was wydadzą, nie martwcie się o to, jak ani co macie mówić. W owej bowiem godzinie będzie wam poddane, co macie mówić(…) Brat wyda brata na śmierć i ojciec syna; dzieci powstaną przeciw rodzicom i o śmierć ich przyprawią. Będziecie w nienawiści u wszystkich z powodu mego imienia. Lecz kto wytrwa do końca, ten będzie zbawiony. (Mt 10:17-22)

Lecz przed tym wszystkim podniosą na was ręce i będą was prześladować. Wydadzą was do synagog i do więzień oraz z powodu mojego imienia wlec was będą do królów i namiestników. (13) Będzie to dla was sposobność do składania świadectwa. (14) Postanówcie sobie w sercu nie obmyślać naprzód swej obrony. (15) Ja bowiem dam wam wymowę i mądrość, której żaden z waszych prześladowców nie będzie się mógł oprzeć ani się sprzeciwić. (16) A wydawać was będą nawet rodzice i bracia, krewni i przyjaciele i niektórych z was o śmierć przyprawią. (17) I z powodu mojego imienia będziecie w nienawiści u wszystkich. (18) Ale włos z głowy wam nie zginie. (19) Przez swoją wytrwałość ocalicie wasze życie. (20) Skoro ujrzycie Jerozolimę otoczoną przez wojska, wtedy wiedzcie, że jej spustoszenie jest bliskie. (21) Wtedy ci, którzy będą w Judei, niech uciekają w góry; ci, którzy są w mieście, niech z niego uchodzą, a ci po wsiach, niech do niego nie wchodzą! (Łk 21:12-21)
Jest zbyt wiele podobieństw, aby uznać je za przypadkowe. Bez wątpienia Jezus mówi o tych samych wydarzeniach. W Łk 21:20nn mówi o oblężeniu Jerozolimy i zaleca słuchaczom ucieczkę, zapewniając, iż będzie ona udana.
Tak, Jezus w Mt 10 i Łk 21 mówi o zniszczeniu Jerozolimy.
Tak, "zbawienie", o którym mówi, odnosi się do wyratowania z oblężonego miasta.
Nie tylko nie odnosi się zupełnie do losu człowieka po śmierci – cały ten tekst w ogóle nie odnosi się do nas! Nie ma tu mowy o "końcu świata", choć fragmenty z tych rozdziałów są z lubością cytowane w eschatologicznych książkach. Nie grozi nam najazd armii rzymskiej!
Zwrot ten jednak doskonale pasuje do tego, o co chodzi religii – o zniewolenie ludzi strachem – i dzięki powtarzaniu go od stuleci w kontekście naszego losu po śmierci, wciąż jest bezkrytycznie przyjmowany przez większość chrześcijan jako skierowany do nas.
Bynajmniej nie wyśmiewam i nie potępiam nikogo – sam wierzyłem przez wiele lat, iż fragmenty te mówią o końcu świata, i "zbawienie" odnosi się od nas. A wystarczyło otworzyć Biblię i udać, że nigdy się nie widziało tego tekstu na oczy – spokojnie przeczytać kontekst, 1-2 rozdziały przed nim… Ponieważ jednak niemal wszyscy, których znałem, wierzyli tak samo, przez wiele lat nie przyszło mi niczego kwestionować.
Jeśli blisko 100% twoich znajomych i członków rodziny posiada identyczne przekonania religijne, wystąpienie przed szereg naraża cię na odrzucenie. Nikt nie chce być wytykany palcem, nikt nie chce żyć samotnie. W Polsce i tak nie jest tak źle – w wielu krajach porzucenie "religii ojców" grozi więzieniem, a nawet śmiercią. Tutaj śmierć nie grozi, niemniej ostracyzm niczym przyjemnym też nie jest. Sam, przy pierwszej zapowiedzi zmianych denominacji, do której od urodzenia należałem, usłyszałem od matki, że mogę się od razu pakować i wyprowadzać z domu.
I właśnie lęk przed utratą przyjaciół lub rodziny niejako wyłącza nam myślenie.
W ostatnich latach jednak pluralizm światopoglądowy jest w wielu środowiskach czymś coraz bardziej powszechnym, więc być może zaniedługo o wiele łatwiej będzie ludziom próbować myśleć szmodzielnie.
Tobie jednak nikt nie przeszkadza zacząć dzisiaj! Nie musisz wierzyć swojemu Kościołowi tylko dlatego, że on sam się określa autorytetem. Nie musisz też wierzyć temu artykułowi, choć jest po mistrzowsku uargumentowany i napisany (żart!). Otwórz Biblię, wyobraź sobie, że nigdy jej wcześniej nie czytałeś. i…
…czytaj.
W rezultacie być może wyrzucą cię z kościoła, i być może ktoś przestanie się do ciebie odzywać. Dla wielu ludzi ich przekonania religijne to coś, z czego są bardzo dumni, i będą walczyć, jeśli ktoś będzie chcial im je odebrać. Nie poddawaj się jednak! Nie można być prawdziwie szczęśliwym żyjąc w narzuconym przez innych kieracie światopoglądowym!
(ostatnia edycja – 21 maja 2020)