Kiedy zacząłem analizę tekstów Nowego Testamentu, od samego początku widziałem, że coś jest nie tak. Tak na ogół łatwo dostrzegalna doskonała harmonia między Starym i Nowym Testamentem w temacie sądu wydaje się nie mieć miejsca. Ale po kolei.
W Nowym Testamencie słowem tłumaczonym jako sąd/sądzić jest "kriseis" – z którego pochodzi nas swojski "kryzys", czasownikiem "sądzić" jest zaś "krino" "Kriseis" występuje w różnych odmianach w NT 48 razu, "krino" – 115. Analiza ich występowania i kontekstu może zniechęcić – choć przeważająca większość fragmentów jest prosta do przetłumaczenia i zrozumienia, sporo z nich brzmi bardzo dziwnie i niektóre wydają się nawet sobie wzajemnie przeczyć.
(końcówka części I)
DRUGA CZĘŚĆ
Oto niektóre z pozornych sprzeczności w Nowym Testamencie.
Kto osądza świat?
Bo w takim razie jakże Bóg sądzić będzie ten świat? (Rz 3:6)
Bóg Ojciec! Ale inny fragment mówi, że przekazał sąd Synowi!
Ojciec bowiem nie sądzi nikogo, lecz cały sąd przekazał Synowi (J 5:22)
A co na to Syn?
Nie przyszedłem bowiem po to, aby świat sądzić, ale aby świat zbawić (J 12:47b)

Albowiem my wszyscy musimy stanąć przed sądem Chrystusowym, aby każdy odebrał zapłatę za uczynki swoje, dokonane w ciele, dobre czy złe. (2 Kor 5:10)

Kto wierzy w niego, nie będzie sądzony (J 3:18a)
I kiedy ten sąd ma się odbyć? Na końcu świata czy może… już się odbył?
Teraz odbywa się sąd nad tym światem; teraz władca tego świata będzie wyrzucony. (J 12:31)
Kiedy zaczniemy studiować poszczególne wystąpienia "kriseis" i "krino" można odnieść wręcz wrażenie, że każda strona Biblii była pisana przez kogoś innego i zawiera sprzeczne informacje.
W rezultacie w mało którym temacie różne denominacje nie różnią się tak bardzo, jak w temacie sądów. Jedne z nich skupiają się na pewnych fragmentach i pomijają te niepasujące do ich koncepcji, a inne stosują różne rodzaje teologicznej ekwilibrystyki aby wszystko mogło pozornie ułożyć się w logiczną całość.
Sam przez wiele lat wierzyłem w popularną w chrześcijaństwie ewangelicznym teorię, iż "Sąd Ostateczny" będzie miał siedem faz – osobno Izrael, osobno poganie, osobno chrześcijanie, część sądów będzie przed przyjściem Chrystusa, część po.
Jak to jest, że w Starym Testamencie temat
sądu

wydaje się taki prosty a w Nowym nie?

Oto proponowane wyjaśnienie… i jednocześnie myśl przewodnia całego artykułu:
---
Zarówno w języku hebrajskim jak i greckim istnieje wiele wyrazów, których jednym z tłumaczeń jest sąd/sądzić, ale o ile w Starym Testamencie niemal bez wyjątków tłumaczy się je zgodnie z kontekstem, w Nowym – nie. Dlaczego?
Ano dlatego, iż podczas gdy powszechnie niemal całe chrześcijaństwo się zgadza, iż Stary Testament niespecjalnie zajmuje się naszym "życiem wiecznym" i w ogóle trudno czasem roztrzygnąć, które z jego części wciąż obowiązują chrześcijan a które nie, to Nowy Testament jest w opinii niemal wszystkich Kościołów jak najbardziej w 100% obowiązujący i zawiera mnóstwo wskazówek które mogą mieć wpływ na to, czy naszą wiecznością będzie wylegiwanie się na chmurkach, czy udawanie frytki w smażącym się oleju.
---
STRACH.
Jeśli w teologii nie wiadomo, o co chodzi, chodzi o strach.
W Starym Testamencie trudno wywołać u słuchaczy strach (wielu powie – aaa, to było w Starym Testamencie, to już nieaktualne), w Nowym – łatwo. Dlatego temat sądu tak naprawdę nie jest ani trudniejszy, ani bardziej skomplikowany w ujęciu nowotestamentowym. Tłumaczenie w przypadku Nowego Testamentu jest po prostu o wiele bardziej zafałszowane przez religię.
I w wielu miejscach Nowego Testamentu, gdy widzimy wyraz "sąd", być może nie ma tam nic o żadnym sądzie!
Przjrzyjmy się przykładom.
O sądzie najwięcej mówi sam Jezus. Kogo przed nim przestrzega?
Jezus sam określa adresatów swojego przesłania jako "dom Izraela" (Mt 15:24) i w żadnym miejscu nie sugeruje, aby przestrogi przekazywać kolejnym pokoleniom – wręcz przeciwnie, mówi wyraźnie, że Jego proroctwa dotyczące zagłady spełnią się za życia ludzi ich słuchających (Mt 24:34). Moim zdaniem jest to wystarczającym powodem ku temu, by nie musieć się bać żadnego sądu, i jeżeli w którymś miejscu Biblii brzmi on dla nas złowrogo, oznacza to, że go nie rozumiemy.
*******
Spójrzmy na pierwsze wystąpienie tego terminu… 5 rozdział Ewangelii Mateusza.
Słyszeliście, że powiedziano przodkom: Nie zabijaj; a kto by się dopuścił zabójstwa, podlega sądowi. A Ja wam powiadam: Każdy, kto się gniewa na swego brata, podlega sądowi. A kto by rzekł swemu bratu: Raka, podlega Wysokiej Radzie. A kto by mu rzekł: Bezbożniku, podlega karze piekła ognistego. (Mt 5:21n)
Zachodzę w głowę, dlaczego tak wiele lat bałem się tego fragmentu i widziałem w nim groźbę, że skończę męcząc się w piekle. Nawet bardzo pobieżne przyjrzenie się poszczególnym słowom pokazuje, iż Jezus nie mówi o czymś, co ma się stać po naszej śmierci. Naprawdę wierzysz w to, że za jednokrotne nazwanie kogoś bezbożnikiem skończysz na wiecznych mękach w piekle? I za gniewanie się staniesz się na sądzie? Zresztą… większość chrześcijan wierzy, że każdy człowiek w jakimś stopniu stanie na sądzie, a ten fragment mówi przecież wyraźnie, że stanąć można na nim za zrobienie czegoś, więc… sąd nie będzie dotyczyć wszystkich?
Jest w tym fragmencie natomiast jeden szczegół, którego wyjaśnienie jest banalne!
"Wysoka Rada" – oryg. Sunedrion, czyl Sanhedryn – to zgromadzenie 71 najznakomitszych przedstawicieli Izraela usytuwane w Jerozolimie.  Moim zdaniem to rozwiewa resztę wątpliwości, iż chodzi o coś, co miało się dziać nie po śmierci, a za życia, i w ogóle dotyczyć mogło tylko Żydów żyjących w tamtych czasach!
Następnie o "sądzeniu" przeczytamy 2 rozdziały dalej:
Nie sądźcie, abyście nie byli sądzeni.
Albowiem jakim sądem sądzicie, takim was osądzą, i jaką miarą mierzycie, taką i wam odmierzą. (Mt 7:1-2)
Mogę zatem być niewierzący, mogę całe życie czynić zło, ale wystarczy że będę pobłażliwy w stosunku do innych, a moje czyny też będą potraktowane z przymrużeniem oka i będę zbawiony?
Kolejny raz termin "sąd" spotykamy 3 rozdziały dalej:
Zaprawdę powiadam wam: Lżej będzie w dzień sądu ziemi sodomskiej i gomorskiej niż temu miastu (Mt 10:15)
Sodoma i Gomora to miasta kananejskie położone w dolinie Siddim, i Księga Rodzaju opisuje historię ich moralnego zepsucia i ukarania w postaci zupełnego zniszczenia "deszczem siarki i ognia" (Rdz 19:24). Ale Sodoma i Gomora to historia, która miała miejsce na ziemi, za życia ludzi, a nie coś po śmierci. Poza tym niewłaściwe wydaje się tu stosowanie oryginalnego szyku słów, który wskazuje na ponowny "sąd" Sodomy i Gomory. Nawet mało miłosierne ludzkie sądy nie karzą za nic więcej niż raz!
Czas przyszły "będzie" odnosi się oczywiście tylko do "tego miasta" (Jerozolimy), i język grecki jak najbardziej na takie konstrukcje pozwala. Poprawniejszym tłumaczeniem zatem byłoby "Będzie ciężej temu miastu w dzień sądu, niż ziemi sodomskiej i gomorskiej (było w czasie ich sądu – dwa tysiąclecia wcześniej).
* * *
Na przykładzie tych trzech fragmentów widać, iż "sąd" w Nowym Testamencie może czasem oznaczać rzeczywisty sąd na podobieństwo współczesnego – przed ławą sędziów – a może też oznaczać karę wymierzoną narodowi lub miastu. Pamiętamy, iż w Starym Testamencie "sąd" najczęściej dotyczył wydarzeń militarnych skierowanych nie indywidualnie przeciwko jednostkom, a narodom, plemionom lub miastom. W części pierwszej artykułu zacytowałem Mt 25:31n.41 gdzie jest to dobrze widoczne.
Biblia sobie, a religia sobie… Przez znakomitą część swojego życia, kiedy w Biblii czytałem o sądzie, wyobrażałem sobie mnie – stojącego, drżącego, przed tronem strasznego Boga i czekającego, czy Bóg skieruje kciuk w górę czy w dół. I ponieważ spodziewałem się najgorszego, żyłem w stanie mniej lub bardziej świadomej traumy.
Jednak to, że miałem taki obraz, nie musi oznaczać, że ma on cokolwiek wspólnego z prawdą. Oznacza tylko tyle, że tak właśnie system religijny chciał, bym myślał.
Z jednej strony złe tłumaczenia, specjalnie kierujące nas ku przerażającej wizji wieczności, z drugiej – religia wbijająca nam w głowę od przedszkola jedynie słuszną interpretację.
Popatrzmy na ten werset:
Oni zdadzą sprawę Temu, który gotów jest sądzić żywych i umarłych. (1 P 4:5)
Czyż nie mówi on, iż jednak odbędzie się wielki, straszny sąd wszystkich ludzi, kiedyś tam, na końcu świata?
Spójrzmy jednak na następny werset:
Dlatego nawet umarłym głoszono Ewangelię, aby wprawdzie podlegli sądowi jak ludzie w ciele, żyli jednak w Duchu – po Bożemu. (1P 4:6)
Chrześcijańskie tłumaczenie – Jezus po śmierci zszedł do Szeolu i wygłosił zmarłym "4 prawa duchowego życia" 🙂  Jak jednak wytłumaczyć końcówkę "aby żyli w Duchu – po Bożemu" ???
Czyżby po śmierci – w niebie czy na nowej ziemi czy gdziekolwiek indziej – jest również możliwość życia "po Bożemu" lub "nie po Bożemu"? Czy i tam są przykazania, których należy przestrzegać?
Jedynym logicznym rozwiązaniem tej zagadki jest stwierdzenie, iż rozróżnienie "żywi/umarli" w Biblii nie dotyczy biologicznego życia. I kiedy tylko przyjmiemy to stwierdzenie jako prawdziwe, wiele fragmentów biblijnych zmieni się z trudnych w proste!
Lecz Jezus mu odpowiedział: Pójdź za Mną, a zostaw umarłym grzebanie ich umarłych! (Mt 8:22)

Znam twoje czyny: masz imię, [które mówi], że żyjesz, a jesteś umarły. (Obj 3:1b)

I wy byliście umarłymi na skutek waszych występków i g

rzechów (Ef 2:1)

Lecz ta, która żyje rozpustnie, [za życia] umarła. (1 Tm 5:6)
Zresztą… czy pamiętamy, co Bóg powiedział pierwszym ludziom?
ale z drzewa poznania dobra i zła nie wolno ci jeść, bo gdy z niego spożyjesz, niechybnie umrzesz (Rdz 2:17)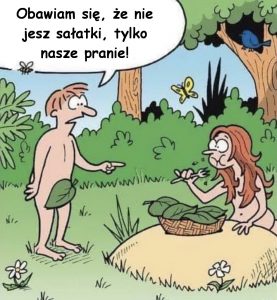 Czy Bóg żartował? Kłamał? A zatem Adam i Ewa umarli – co nie przeszkadzało im jeszcze żyć mnóstwo lat na ziemi.
Oczywiście są miejsca, gdzie bez wątpienia "umarli" znaczą fizycznie zmarłych (w wyżej wspomnianym Mt 8:22 wyraz "umarli" użyty jest zarówno dosłownie jak i w przenośni), jednak w wielu miejscach tylko tłumaczenie przenośne wydaje się być logiczne.
My dzisiaj również używamy terminów takich jak śmierć, umarły, umrzeć w sensie przenośnym (np. umrzeć ze śmiechu, martwe spojrzenie), lecz oczywiście w innych znaczeniach niż w starożytnej grece 2 000 lat temu!
Identycznie jest z wyrazami sąd/sądzić!
Słowo "sąd" jest, jak myślę, bardzo problematyczne dla nas, bo właśnie brzmi "złowrogo", podczas gdy w Biblii, zarówno Nowego jak i Starego Testamentu, sąd bardzo często oznaczał coś pozytywnego; coś, na co się czekało z niecierpliwością. I dzisiaj, choć na ogół "sąd" używany jest w negatywnym kontekście, czasami oznaczać może również dla nas dobrego – przykładowo gdy sąd przyznaje nam godziwe odszkodowanie za jakąś poniesioną krzywdę lub gdy zgadza się na adopcję upragnionego dziecka. Proporcje używania terminów "sądzić" i "sąd" w Biblii są jednak jeżeli nie odwrotne, to zupełnie inne niż dzisiaj.
Jedną z podstawowych zasad egzegezy biblijej jest to, aby trudne fragmenty wyjaśniać łatwymi, nie odwrotnie. Słowo "sąd" ma wiele znaczeń i czasem trudno zrozumieć, o co w jakimś zdaniu chodzi, ale jeśli bez wątpienia główna misja Jezusa była skierowana była do konkretnego narodu i dotyczyła konkretnego wydarzenia, które miało wydarzyć się około 2 tysięcy lat temu, dlaczego we mnie ma to wywoływać strach?
Na pewno dlatego, że bardzo na rękę jest to systemowi religijnemu! Jeśli wierzymy, iż nasz wieczny los jest zagrożony kosmicznym cierpieniem, będziemy bardziej się starać, bo posłuchać niedzielnego kazania!
Pozostawiając wiele niedomówień, religia zostawia sobie wentyl bezpieczeństwa, by zawsze móc odeprzeć logiczne argumenty. Generalnie chrześcijaństwo przekonuje, iż wszyscy ludzie po śmierci stają przed sądem, który decyduje, czy spędzą wieczność w niebie czy w piekle. Co jednak z niemowlętami? Ludźmi niesprawnymi umysłowo? Tymi, którzy nigdy nie słyszeli "prawdziwej Ewangelii"? To jedne z mnóstwa pytań, nad którymi debatuje się od stuleci i każda denominacja ma na nie swoje kreatywne odpowiedzi.
Jakby równolegle do powyższej doktryny promowana jest jednocześnie inna – zbawienia z wiary – która głosi, iż wierzący w Chrystusa bądź to dostaną pozytywny wyrok na sądzie, bądź też na sądzie w ogóle nie staną.
Cóż takiego jest w wierze, iż zwalnia z sądu? Czy nie wydaje się to lekko niesprawiedliwe, iż ludzie czyniący zło niemal całe życie zostaną ułaskawieni na sądzie dzięki wierze, podczas gdy starający się żyć etycznie – ale niewierzący – będą potępieni? Jakoś się nad tym niemal nikt nie zastanawia.
PODSUMOWANIE
"Sąd" to tylko przykład tematu biblijnego czytanego w religijny sposób.
Religia tam, gdzie chce, wyolbrzymia kontekst fragmentów, a tam, gdzie chce, go umniejsza.
Pozwolę sobie zobrazować tę tezę nieco komicznie przejaskrawionym, świetnie jednak – moim zdaniem – opisującym temat, przykładem.
Załóżmy, że mamy pandemię jakiegoś wirusa na świecie.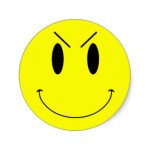 Piszę dwa listy do znajomych.
W jednym z nich napisałem:
"W okolicy było wesele. Wszyscy uczestnicy zarazili się tym wirusem".
W drugim z nich zaś:
"Pandemia wirusa opanowała cały świat".
Za 2 tysiące lat ktoś odgrzebie moje listy, uzna mnie (najzupełniej słusznie) za świetego i założy nowy Kościół. I teraz w zależności od potrzeb, można moje słowa albo generalizować – i z pojedynczej sytuacji robić jakąś ogólną doktrynę obowiązującą póki świat istnieje:
"W okolicy było wesele. Wszyscy uczestnicy zarazili się tym wirusem" = "Wszyscy, którzy się weselą, dostaną od Boga wirusa i umrą"
albo umniejszać ich znaczenie:
"Pandemia wirusa opanowała cały świat" – autor ostatnio wcale nie podróżował, więc zapewne pisząc o "całym świecie" miał na myśli tylko kraj, w którym mieszkał – albo może nawet tylko jego część – na pewno jednak nie "cały świat"!
(podobne argumenty znajdziecie czytając przeróżne interpretacje biblijnego Potopu – czy pokrył on cały świat, czy tylko… cały świat tego, który to spisywał? 😊)
Pierwszy z przykładów pokazuje zasadę, którą religia kieruje się najczęściej:
Jezus pogroził jakiemuś miastu?
Odnieśmy to do całego świata i do nas, dzisiaj!
Jezus pogroził jakiemuś człowiekowi?
To samo.
Jezus zapowiedział zbliżającą się hekatombę Izraela (rok 70)?
Odnieśmy ją do końca świata!
Jezus zapowiedział ogień, którym wojska rzymskie spalą Jerozolimę?
Zinterpretujmy to tak, aby skarbonki niedzielne były pełniejsze! Jezus mówi o ogniu, w którym będziemy się smażyć bez końca, jeśli ominiemy następne kazanie, gdzie nasz duszpasterz może mówić o ten niezbędnej wskazówce, która umożliwi nasze zbawienie!
***
Spójrz w lewy górny róg, jeżeli jeszcze nie miałeś okazji. Zmieniłem dzisiaj motto bloga.
Żyjemy w świecie, w który wierzymy.
Jeżeli od dziecka słyszałeś groźby, które rzekomo Jezus rzuca w twoim kierunku, będziesz wierzyć w Boga strasznego, groźnego i mściwego. Będziesz Go przy tym nazywać miłosiernym, bo tego też cię nauczono, nieważne jak totalnie pozbawione jest to logiki! Mózg oszczędza energię, kiedy tylko się da, nie myśląc od nowa ale powtarzając to, co już wiemy!
Współczesna psychologia uważa, iż nasz światopogląd kończy się kształtować około 6-7 roku życia! Do tego czasu już wiemy, czy ludzie są z reguły dobrzy czy źli; czy ten świat nam sprzyja czy nie, i czy Bóg jest miłością, czy zemstą.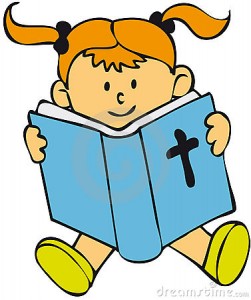 Późniejsza zmiana tego zakodowanego w dzieciństwie myślenia jest już baaaaaaaardzo trudna i na ogół wymaga technik manipulowania podświadomością (poprzez głównie afirmacje, hipnozę i specjalne metody medytacji). Nie piszę tego, by cię zniechęcić, ale – wręcz przeciwnie – wiedz, że to, iż trudno ci do końca uwierzyć w to, że w Bogu nie ma ani odrobiny niechęci do ciebie ani twoich czynów, i że Jego gniew czy kara to ostatnie rzeczy, których się możesz spodziewać po śmierci – nie jest twoją winą, jest winą tych, którzy tobą w dzieciństwie manipulowali! I że zmiany, choć nie odbędą się błyskawicznie, są jak najbardziej możliwe – i jestem na to żyjącym dowodem 🙂
(ostatnia edycja noc z 4 na 5 września, 2020)