W języku angielskim istnieje wyrażenie że coś "went viral". Na ogół odnosi się do filmików, czasem zdjęć, rysunków lub memów. Dosłownie oznacza "się zawirusowało", a chodzi o podobieństwo prędkości do epidemii wirusowej – w jej przypadku dzisiaj możemy mieć zakażonych stu ludzi a za dwa dni milion – przy filmikach zaś chodzi oczywiście o liczbę oglądających, popularność.
Jeśli wiesz, jaki w języku polskim istnieje odpowiednik tego wyrażenia, proszę, daj znać!
Myślę, że zaniedługo zwrotu tego zacznie się używać w odniesieniu do czegoś jeszcze…
Do…
DIET
Przyczyny otyłości są dla większości ludzi banalnie proste – zbyt łatwy dostęp do jedzenia i uleganie impulsom. Przemysł spożywczy zaczął się intensywnie rozwijać w latach pięćdziesiątych – zaczęto wtedy pracować nad bardzo wydajnymi metodami chodowania zwierząt i uprawiania roślin, nad nowymi metodami konserwacji żywności oraz, niestety, nad tym, by niemal każdy produkt był oparty na jak najbardziej cukrze i mące – im bielszymi i bardziej wyjałowionymi z wszelkich wartości odżywyczych, tym lepszymi.
Mało kto pokojarzył korelację między ilością sklepów spożywczych i otyłością.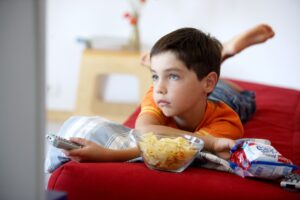 I tak już we wczesnych latach powstała dieta Weight Watchers. W latach siedemdziesiątych furorę robił Slim Fast, osiemdziesiątych – Beverly Hills. W latach dziewięćdziesiątych modne stały się różne diety nisko- lub beztłuszczowe, na początku XXI wieku – dieta Atkinsa, później zmodyfikowana do "ketogenicznej".
Niektóre pomysły na diety wywołują dzisiaj śmiech. Było sporo diet polegających na jedzeniu tylko jednego produktu, przykładowo grejprfrutów, kapusty lub ziemniaków.
Dzięki Internetowi diety takie dzisiaj bardzo łatwo mogą "went viral". Kiedyś nowe popularne diety pojawiały się co roku, obecnie coś nowego jest niemal co roku.
Po co o tym w tym miejscu piszę?
Otóż diety mają bardzo dużo wspólnego z…
RELIGIĄ
Przypomnę – na tym blogu "religia" nie oznacza poszukiwania Boga, nie oznacza praktyk religijnych takich jak modlitwa, chodzenie do kościoła lub obrzędy. Oznacza system ogłupiania ludzi, zaprojektowany celowo do sprawowania władzy nad ludźmi i wyciągania z nich pieniędzy.
Większość ludzi stosuje diety nie dlatego, że przemyśleli ten temat. Nie dlatego, że poszukali rzetelnych badań naukowych na ich temat.
Większość ludzi nie stosuje też się do diet "całym sercem". Na ogół jest to słomiany zapał, lecz w większości przypadków ludzie nie mają pojęcia, w co się pakują; jak zareaguje ich ciało i psychika. I tak wkrótce pojawiają się odstępstwa, często przez długi czas ukrywane przed innymi. Wpierw jest to jeden pączuś na tydzień, później – kilka dziennie.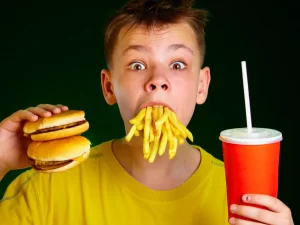 Tacy "odstępcy" myślą, że są z tym problemem odosobnieni, i każde odstępstwo powoduje coraz większe obwinianie się i coraz gorszy obraz samego siebie.
No, nie można oczywiście zapomnieć o jakże istotnej cesze wspólnej religii i diet – w większości wypadków sięgną one głęboko do twojej kieszeni, choć często dzieje się bardzo subtelnie.
Większość Kościołów nie wymaga od swoich wiernych płacenia konkretnych sum, choć niektóre tak. Podobnie i diety – tylko niektóre zawierają specjalne programy lub produkty dostępne dopiero po zapłaceniu konkretnej sumy.
Wyłudzanie pieniędzy odbywa się w zakamuflowany sposób. W przypadku niektórych Kościołów może to być zakazanie wiernym ograniczania liczby posiadanych dzieci, bo każda głowa oznacza wieloletnie źródło dochodu. Choćby marnego, choćby "co łaska", to jednak dochodu.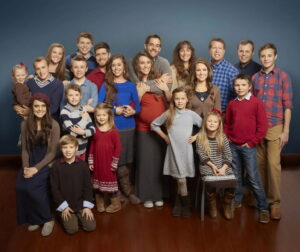 A jak jest z dietami?
Twórcy diety Atkinsa przykładowo mają ogromny dochód z produkcji i sprzedawania różnych produktów spożywczych. Pewien producent mięsa stara się w różnych mediach społecznościowych "udowadniać", że tylko dieta karniwora jest dla ludzi zdrowa.
Najważniejszą jednak cechą wspólną religii i diety jest to, że obie wymagają od człowieka porzucenia rozumu, logicznego myślenia, i mniej lub bardziej ścisłego przestrzegania jakichś reguł, bez żadnej gwarancji na sukces.
Kiedyś promowałem wśród znajomych tak zwaną "dietę Dąbrowskiej" (DD). DD jest wyjątkowo rygorystyczna, choć ograniczona czasowo. Przez 6 tygodni należy jeść niemal same warzywa a naciskiem na surowe; nieco owoców, rezygnując ze wszystkich używek i większości leków.
Jakby tego było mało, z DD należy "wychodzić", czyli wracać do normalnego jedzenia, również 6 tygodni. Zatem wyrzekamy się naszych przyzwyczajeń żywieniowych aż przez trzy miesiące! W zamian jednak obiecywane jest przede wszystkim uzdrowienie z niemal wszystkich chorób. Głównym celem tej diety jest właśnie nie utrata wagi, a uzdrowienie.
Ponieważ jednak nie spożywa się na niej więcej niż 800 kilokalorii, oczywiście u wszystkich ludzi następuje spadek masy ciała, u niektórych spektakularny, rzędu 15-20 kilogramów.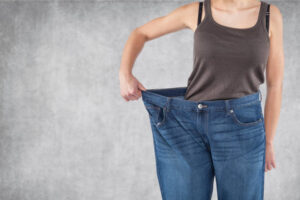 Dlaczego ją promowałem? Otóż znałem kilka przypadków, w których ludziom po przejściu przez nią rzeczywiście ustąpiły rózne schorzenia.
Pierwsze zastanowienie przyszło gdy posłuchałem wykładów samej autorki DD, niejakiej Ewy Dąbrowskiej. Z miejsca uderzyło mnie to, iż pani Dąbrowska niemal na każdym kroku mówi coś, co nie tylko nie ma żadnych podstaw naukowych, ale wręcz wszelkim dziedzinom nauk przeczy. Między innymi na ogół zabrania gotowania warzyw jako że podczas gotowania niszczy się sporo składników odżywyczych. Oczywiście tak, niemniej warzywa są często bogate w nie trawioną przez ludzi celulozę, która uniemożliwia przyswajanie tych składników. Co zatem z tego, że mamy mnóstwo nie zniszczonych przez gotowanie witamin, skoro wydalamy je bez trawienia?
Oprócz niesprawdzonych informacji Ewa Dąbrowska posługuje się też kłamstwami, opowiadając przykładowo wszem i wobec że przeprowadzono badania nad zwierzętami, którym podawano wyłącznie gotowane warzywa. Jej zdaniem jeśli karmi się je gotowanymi warzywami, "szczury zdychają po miesiącu, małpy po trzech miesiącach."
Oczywiście badań takich nigdy nie przeprowadzono.
Chociaż tak się składa, że i człowiek karmiony wyłącznie gotowanymi warzywami by wkrótce umarł, między innymi z powodu niedoboru wszystkich niezbędnych do budowania białek aminokwasów lub witaminy B12.
DD wydaje się jednak działać dla wielu ludzi, i osobiście znałem osoby uleczone z przewlekłych naawet chorób. Analogicznie i religia wydaje się "działać" dla pewnych ludzi, wydają się oni szczęśliwi i pełni wewnętrznego pokoju.
Podobnie jak wypadku religii tak i DD należy jednak postawić pytanie – czy pozytywy wydarzyły się z powodu ich stosowania, czy… pomimo ich stosowania?
Jak to się zatem dzieje, że pewne rzeczy "działają", choć nie powinny?
Mechanizm jest prosty.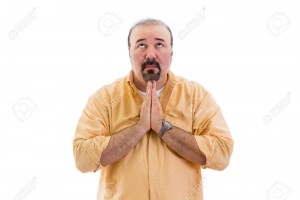 Jeżeli ktoś nadużywał alkoholu lub czegoś innego, i religia "dodała mu skrzydeł" i pomogła się od tego odwrócić, poczuje oczywiście ulgę. Ludzie w nałogach są najmniej szczęśliwymi ludźmi na świecie, pozbycie się uzależnienia jest przez wielu nazywane zyskaniem nowego życia.
Jeżeli często jesz niezdrowe produkty, mogą one być przyczyną twoich problemów ze zdrowiem i powtrzymanie się od nich na czas trwania diety może spododować wyleczenie.
Nie zapominajmy jednak o czymś…
SKUTKI UBOCZNE
Nasze ciało generalnie zbudowane jest z białka Do jego produkcji organizm potrzebuje 20 aminokwasów. 11 z nich potrafi sam wytworzyć, 9 jednak nie. Aby żyć, musimy je przyjmować z jedzeniem.
Nasz organizm nie przeżyłby nawet minuty bez ich obecności. Jeśli ich nie znajdzie w jedzeniu, musi zdobyć je w inny sposób. Robi to trawiąc własne mięśnie.
A ilość mięśni, jaką masz, jest jednym z głównym czynników przyczyniającym się do długiego, zdrowego życia. Jest ważniejsza od ilości tłuszczu, jakiego się nosi ze sobą.
Jeżeli zatem po wielu tygodniach wyniszczającej diety chwalisz się utratą 15 kilo mina może ci zrzednąć jeśli dowiesz się, że 5 kilo z tego to były mięśnie.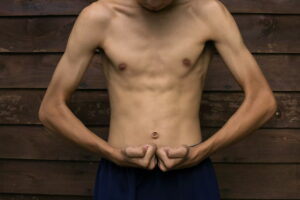 Albo i 10.
Nie dostarcza jednak w ogóle wszystkich niezbędnych nam aminokwasów. Niektóre z nich zaś dostarcza, ale w żałośnie niskiej ilości.
Istnieje mnóstwo anegdotycznych historii o tym, jak to DD wyleczyła ludzi z chorób autoimmunologicznych, a nawet z raka.
Historii niesprawdzonych – nie wiadomo, czy w ogóle się wydarzyły, a jeśli nawet, stało się to niekoniecznie w wyniku jedzenia niemal samych warzyw. Niemal nikt nie mówi o skutkach ubocznych – problemach z układem pokarmowym, długotrwałym złym samopoczuciu czy  utracie mięśni.
Identycznie jest z religią.
Niemal nikt nie mówi głośno o tym, że religia ci wmawia, iż jesteś nikczemny, grzeszny i zasługujesz jedynie na karę. Ten "skutek uboczny" religii groźniejszy jest niż utrata mięśni. Mięśnie można odzyskać szybko odpowiednią dietą i ćwiczeniami, zaś zniszczoną psychikę i odbierające chęć do działania, porażające niskie poczucie własnej wartości na ogół nigdy nie bywa do końca wyleczone, a jeśli już, to raczej nie odbędzie się to bez wieloletniej terapii.
A można to robić inaczej.
Można szukać Boga bez religii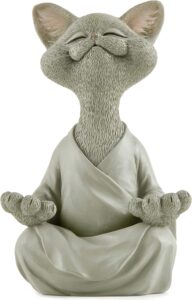 Można też zyskać zdrowie bez reżimowej diety.
Po prostu przestań słuchać wszystkich dokoła, przestań na chwilę biec, zatrzymaj się na chwilę i posłuchaj kogoś, kto w swoim sercu wie i czuje, co jest dla niego dobre.
Posłuchaj siebie samego
Dietoreligia albo zdrowie… wybór należy do ciebie…